Call or Text us: 620-923-5509

Email: critter.ministries@yahoo.com

Contact Critter Ministries

At Critter Ministries staff is available Monday through Sunday to offer help as needed and to answer any questions you may have. God Bless.....

Monday

Tuesday

Wednesday

Thursday

Friday

Saturday

Sunday

Our door is always open, call or text us any time 24-7

PO Box 22 

Albert, KS  67511

620-923-5509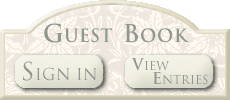 Our mailing address, email, and blog link used for some of our Biblical Studies can be found under the "Services Link" in the top Bar above. Any Financial Support to help this ministry continue with its helping of those in need, will be blessed in Heaven and is tax deductable. 

Please donate here using Pay Pal. It is safe and secure